Why?
Because relationships are everything.
Roosevelt's "Farley File"
Your Relationships
"To Be Interesting, Be Interested"
James Farley, who served as Franklin D. Roosevelt's campaign manager, kept a file on everyone the President ever met with. Whenever people were scheduled to meet again with Roosevelt, Farley would present a file containing their spouse's name, their children's names and ages, and anything that had come out of earlier meetings.

The effect was "powerful and intimate."
You grandmother's birthday. Your coworker's surgery. Your girlfriend's big day at work. Your boss's children.

Reaching out is important. It's hard to take the time to make people smile, but it's worth it.

"About 15% of one's financial success is due to one's technical knowledge and about 85 percent is due to skill in human engineering - to personality and the ability to lead people." - Dale Carnegie
"You can make more friends in two months by becoming interested in other people than you can in two years by trying to get other people interested in you. To be interesting, be interested." - Dale Carnegie
What makes a good life?
Lessons from a 75-year Harvard study on happiness. (~90 seconds)
If you want to get sharper and better at something, track it and measure it. It will help you do that.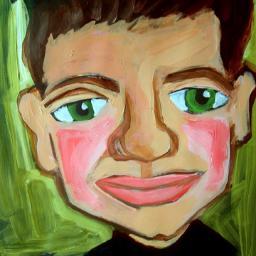 Everyone wants to be interesting - but the vitalizing thing is to be interested.
Our Pledge
Hippo is so important to us that we'll never raise money for it, never sell it, never sell your data, never stop working on it and never shut it down. In order to fulfill our pledge and keep our servers running, we ask for $5/mo from each member of our community to help keep us going.
SMS note entry
Natural language processing
Lightning-fast search
Nudges
iOS App
Text notes, random thoughts, details about friends (or anything!) to 615-724-9333. They'll be waiting for you in your Hippo.
Hippo uses natural language processing to automatically set Nudges on your notes in order to remind you about them later.
By writing things down about the people you meet, your conversations become searchable. Find notes using any obscure keyword you can remember. The search is brilliant.
Set Nudges to reminder details later. Birthdays. Anniversaries. Surgeries. Trips. Reminders to reach out. Gift ideas. Holidays. Milestones.
Hippo started as a mobile app. It's quick, nimble, and native. Built from the ground up for iOS.